Key Features
- 5 layers per a artwork
- 24 artworks per a sketchbooks
- up to 12 sketchbooks
- undo / redo up to 100 times
- zooming in / out and scrolling in Drawing Mode
- images can be read from Photos Library
- artworks can be sent by email
- artworks can be saved to Photo Library
- artworks can be uploaded to Twitter on iOS 5.0
Sufficient number of layers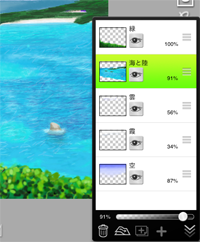 You can use many as 5 layers with easy operation.

You can also integrate, duplicate and delete layers.
Easy settings of brushes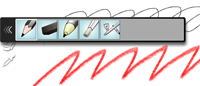 Difficult operations to set up brushs are no longer necessary.

Select a brush, and then just adjust only 3 parameters: size, opacity and fade.
Color picker creates a variety of colors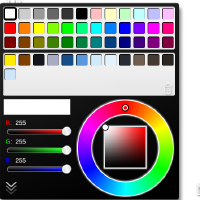 You can create and choose various colors by intuitive operation.

The spot storing favorite colors is equipped.

Easy administration of artworks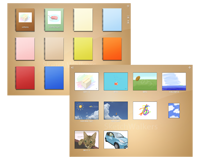 You can administrate artworks by intuitive operation.

Artworks can be sent by email, saved to Photo Library, and uploaded to Twitter.
( Uploading to Twitter is only available on iOS 5.0. )
Get Full Version: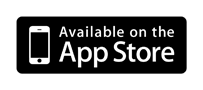 SketchWalkers
Contact us:
sw at kagoyan.jp